ixxacoffee is a coffee shop eCommerce website, they are mostly sale roasted coffee, blends etc. They provide their customers with meticulously selected coffee from high altitude coffee growing regions from Latin American countries that implement regenerative agriculture & fair-trade practices.
we have did The brand design and web UI with figma tools first. The design is approved by JOSE than we went for development.
Figma  UI/UX  Design                 01
Every pages we designed with brand guideline, aesthetic color swatch and consistent of font style, margin and padding with accurate measurement for ixxacoffee. Also designed mobile version as well.
fonts & colors                 02
Branding                 03
We did logo, brand color, brand guidelines etc. for ixxacoffee.
Grid system                 04
We Designed of ixxacoffee each page with grid system as per bootstrap recommendation. Grid system are advance design and development method that make sure responsive for each device.
Design Screen Showcase              05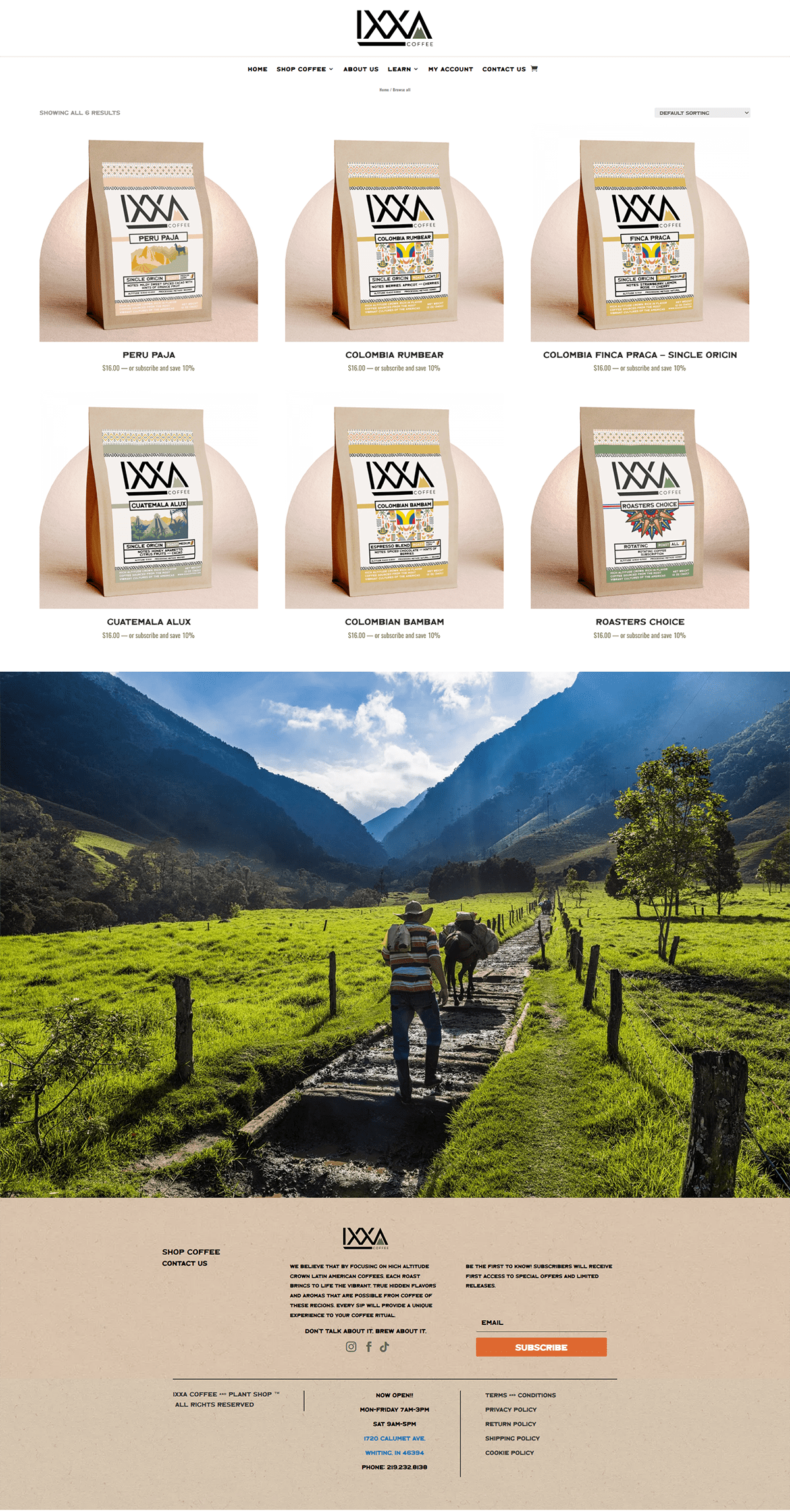 our strategical design KPI growth increase more than before of Ixxa-Coffee. client just loved to collaborating with us again and again with the result. Jose was very happy with this result.