WordPress & WooCommerce Experts!
Whether it's an impeccably coded WordPress theme, development of a custom plugin, WordPress
maintenance and retainers, or a comprehensive rebuild from scratch, our team has the experience
to bring your most ambitious projects to life.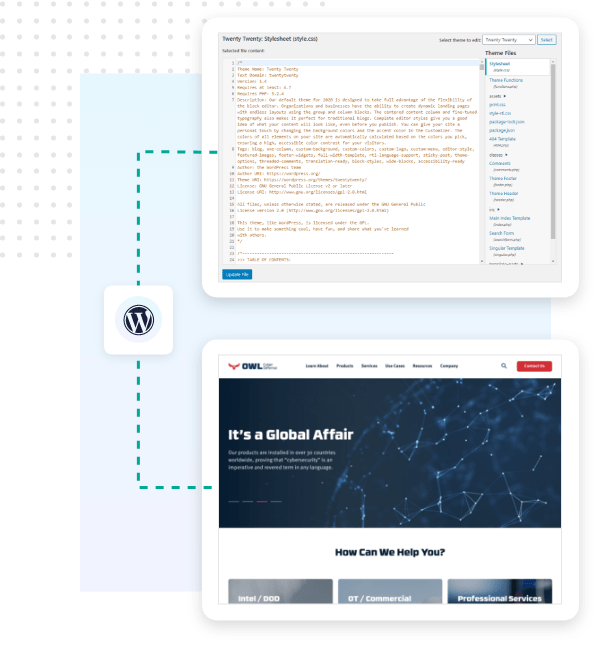 Custom WordPress Development
We love WordPress! We've been working with the platform for over a decade and our entire team are industry leading WordPress specialists. We've leveraged the platform in a vast array of use cases for our clients, including membership sites, marketplaces, enterprise level multi-sites, complex eCommerce models and everything in-between.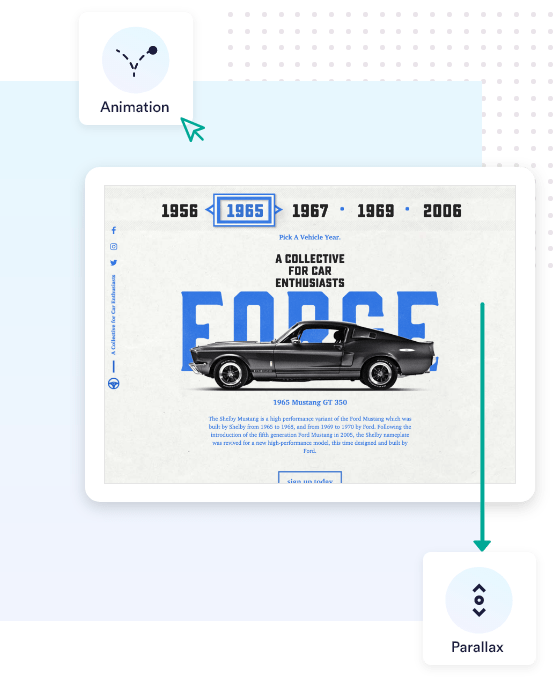 Whether you're looking for a fully animated splash page or just a little page transition pizazz, we've got you covered however you want to bring your designs to life. Our team has experience in creating fluid animations, parallax effects, transitions, and custom solutions that excite. All using the latest front-end technologies and frameworks.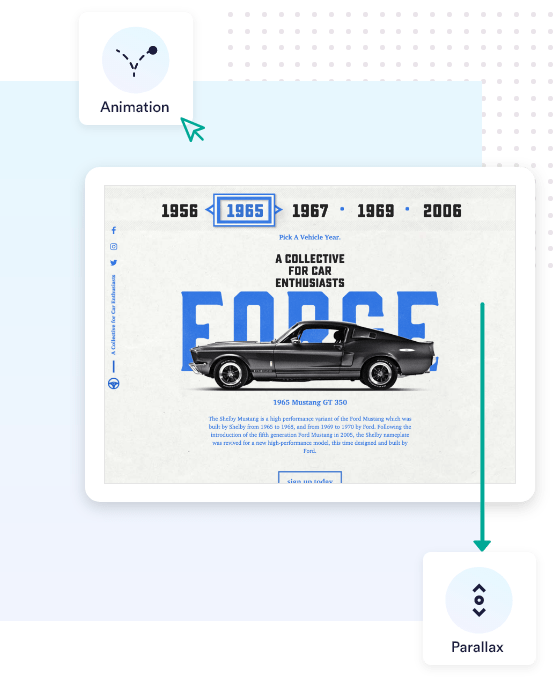 WordPress Theme Development
Developing pixel perfect WordPress themes is our bread and butter! We'll turn your PSD, XD, Ai, Figma and Sketch files into a fully custom WordPress theme in no time. Once you give us your designs, everything from build to launch is handled by our highly experienced team and a dedicated account manager – just one of the reasons why we're trusted by agencies all across the country as their go-to coding partner.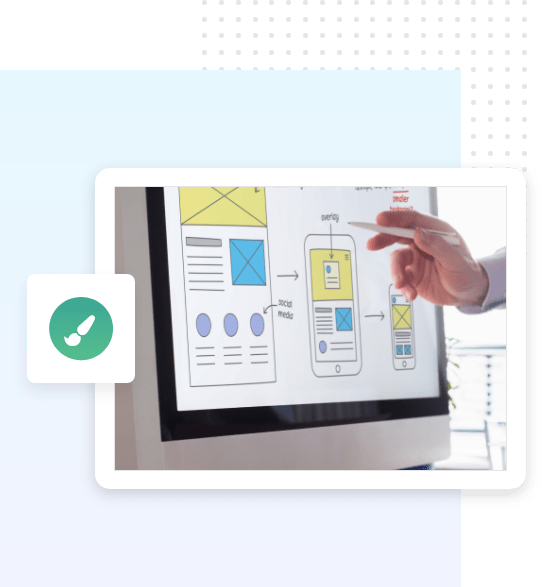 If you're in the planning stages of your concept, or you're looking to revamp an existing site, we can help with UX and design. With a broad pool of design talent to choose from, we've got you covered, no matter your industry! We will work closely with you to develop a strategy and design concept to best accomplish the goals for your site or web app.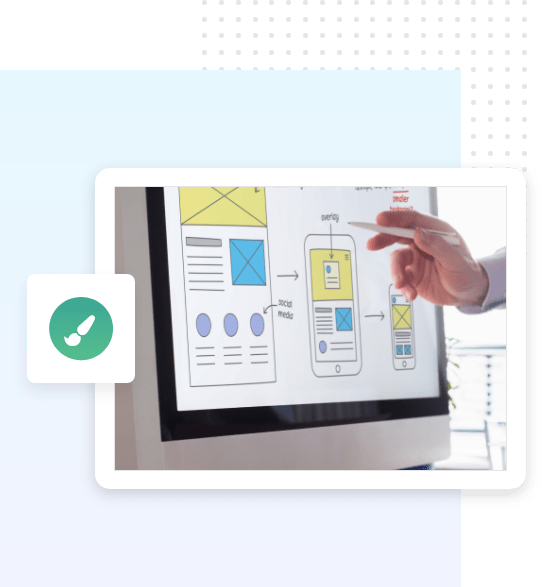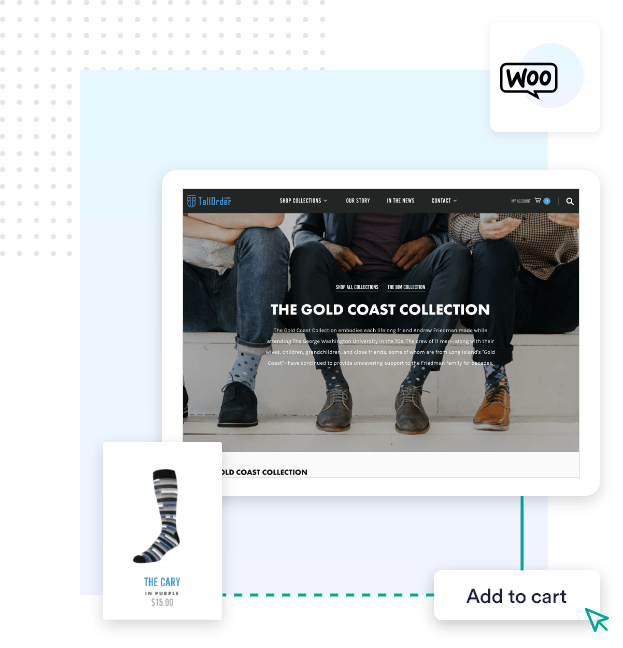 When it comes to building a profitable eCommerce business, WooCommerce is a powerful solution. It's ease of use and seamless integration with WordPress make it a popular choice. We have built WooCommerce stores for many different use cases, including brick and mortar retailers, online marketplaces, subscription-based eCommerce stores and many more.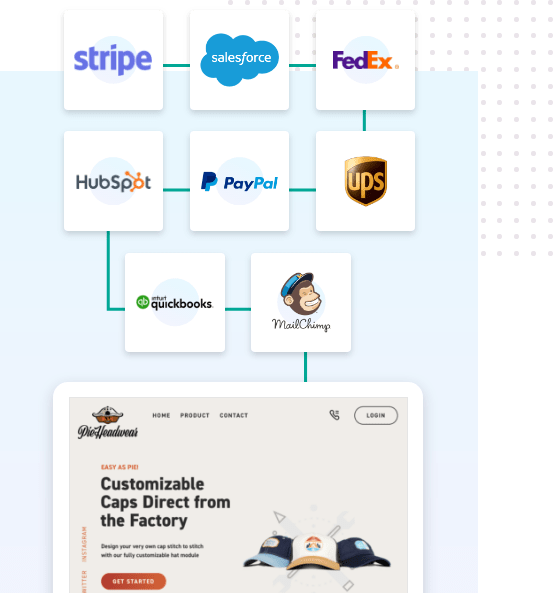 3rd Party & API Integrations
Does your WordPress site need to expand beyond standard plugins & built-in functionality? Our team can help integrate just about any of the major 3rd party web applications into your business workflow. We've successfully integrated solutions for popular CRM's like SalesForce and HubSpot, payment gateways such as Stripe and PayPal, back-office software like Quickbooks, FedEx, UPS & many others.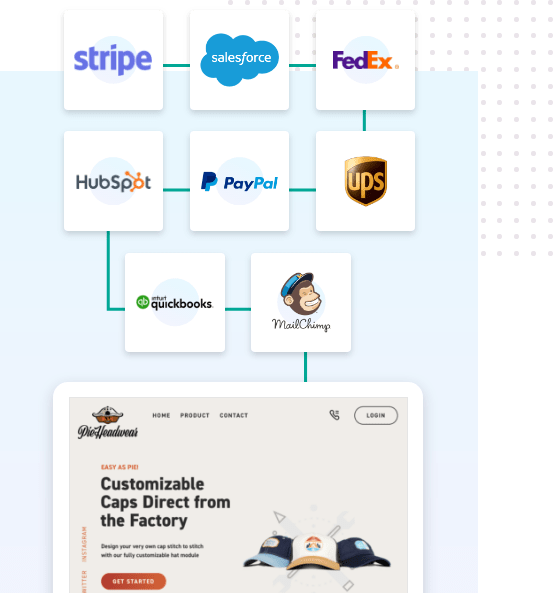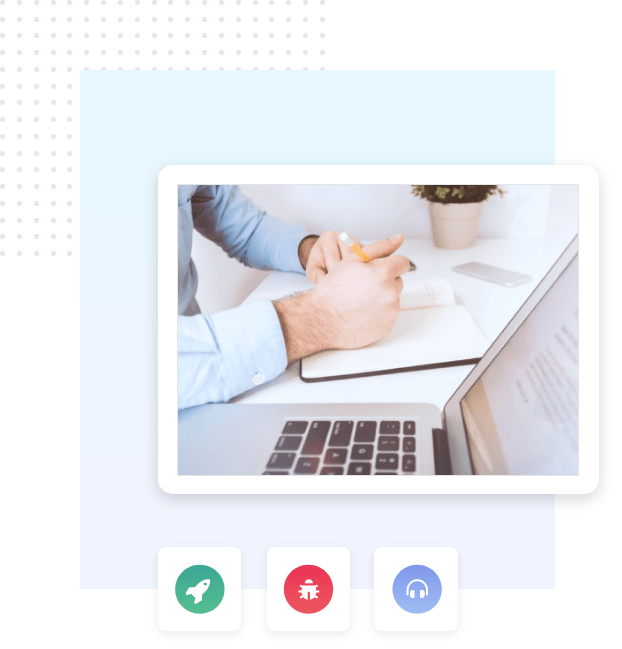 Reducing downtime to a minimum and keeping your WordPress system up-to-date at all times can be a time-consuming task. Our WordPress Maintenance packages will allow you to focus on growing your business, while our team of WordPress wizards takes care of your website and provides the on-demand support you need.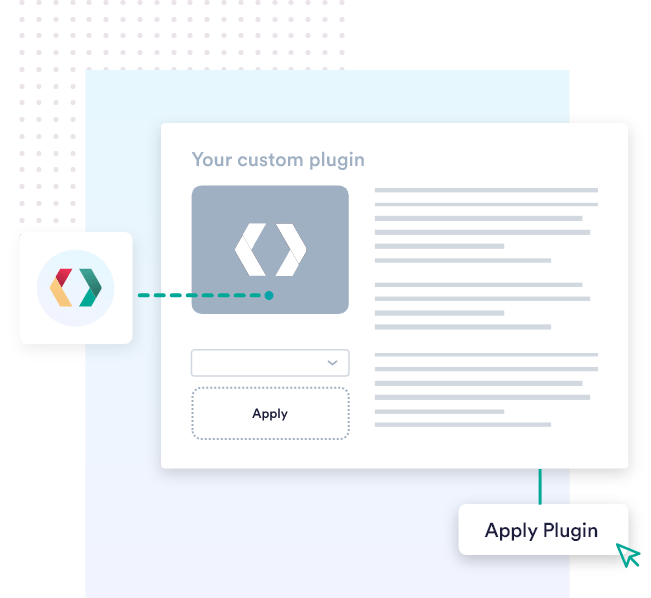 Even with the thousands of WordPress plugins available, occasionally, your specific needs may require a more tailored solution. Our team can develop fully custom plugins from scratch, or modify existing plugins to fit your needs.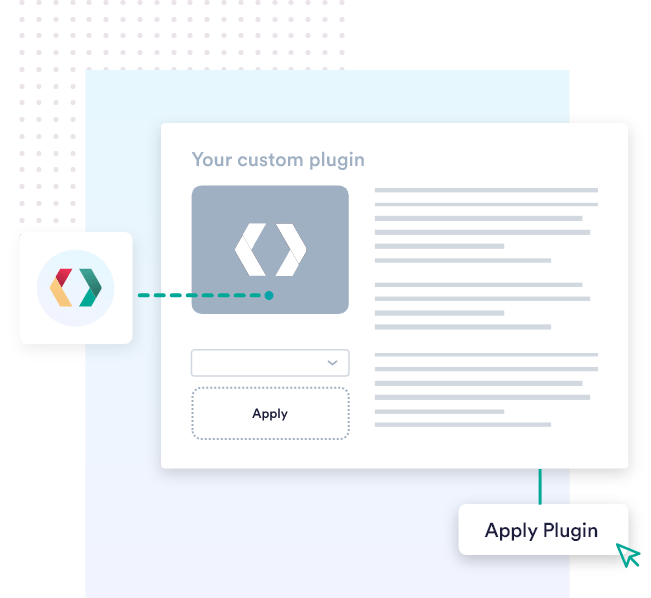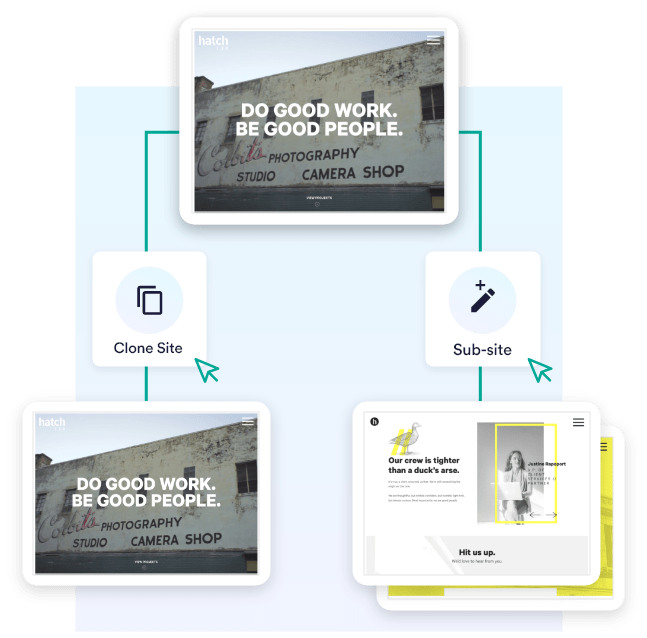 Does your organization have multiple WordPress sites, for different locations, regions or countries? We can help build and optimize your Multi-Site configurations. Our team has successfully developed and deployed WordPress Multi-Site solutions for online universities, retail chains, global eCommerce stores and many more.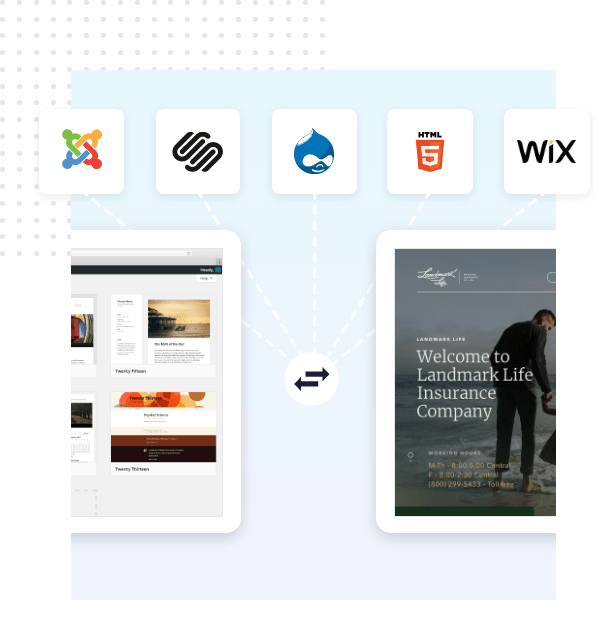 If you are considering moving to WordPress, we can convert your existing website into a fresh new WordPress installation. Our team is highly experienced in migrating entire systems and troubleshooting common migration problems. We have migrated from Joomla, Drupal, Wix, Squarespace, HTML, Shopify, Magento and more.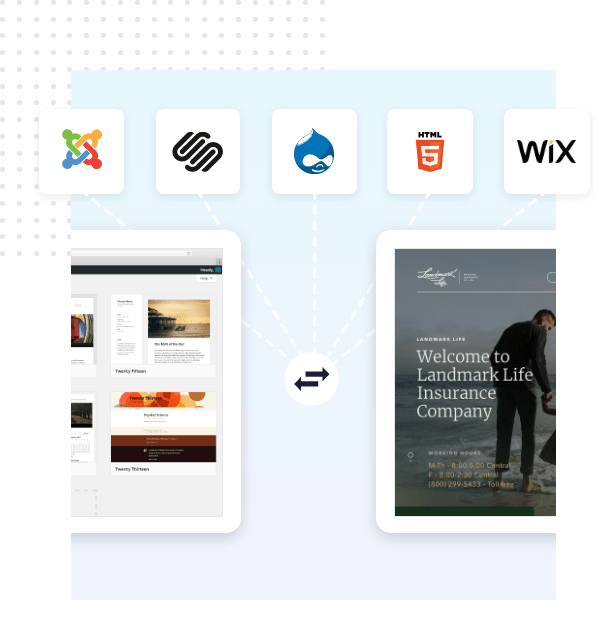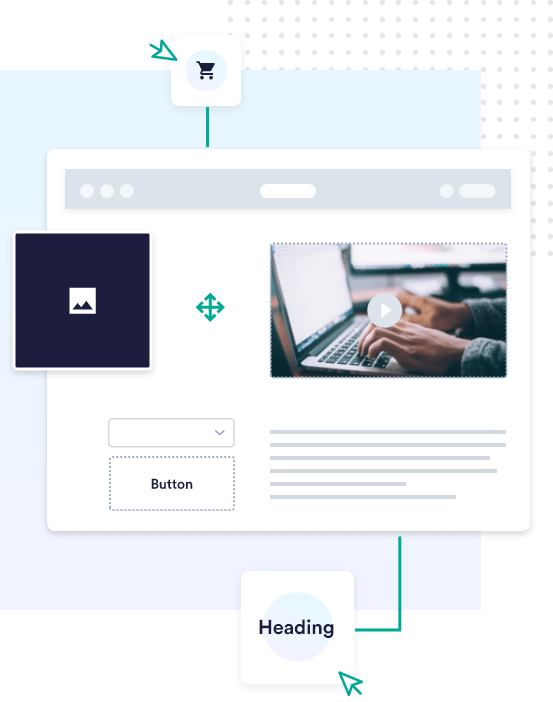 Do you need to regularly add new pages to your site? Our custom themes can be built to include visual page builders, such as Visual Composer, that will allow you to easily build out new pages using a drag and drop style system. These are great for building out landing pages and other visually rich content pages.
Custom WordPress Theme Options
Our custom WordPress themes are developed in a way that makes changes as easy as updating Facebook! We tailor the theme to your needs, so that areas of your site that are updated regularly, can be easily managed by you. No need to call on a developer each time you need to update an image, change some text or add a post!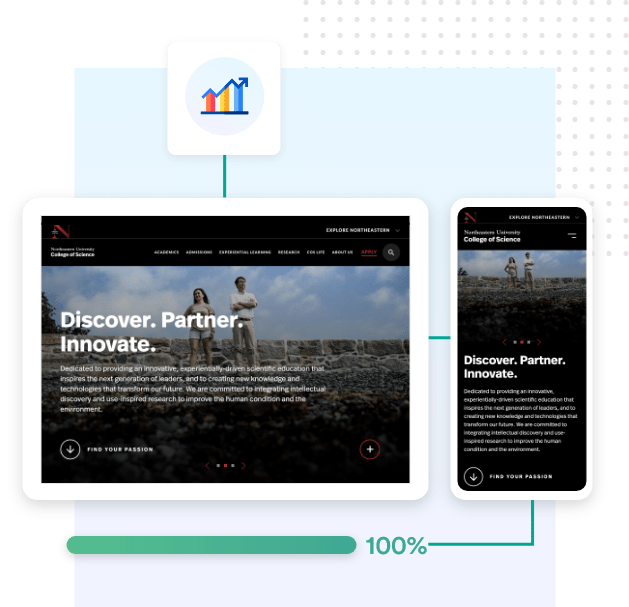 Website buggy? Stuck with a theme that doesn't fit your brand anymore? Not sure where to begin? We can help you assess the performance of your existing WordPress site, and recommend improvements and updates to bring it up to speed. If you're looking for a total overhaul, we can also help plan a smooth transition to a fresh new build.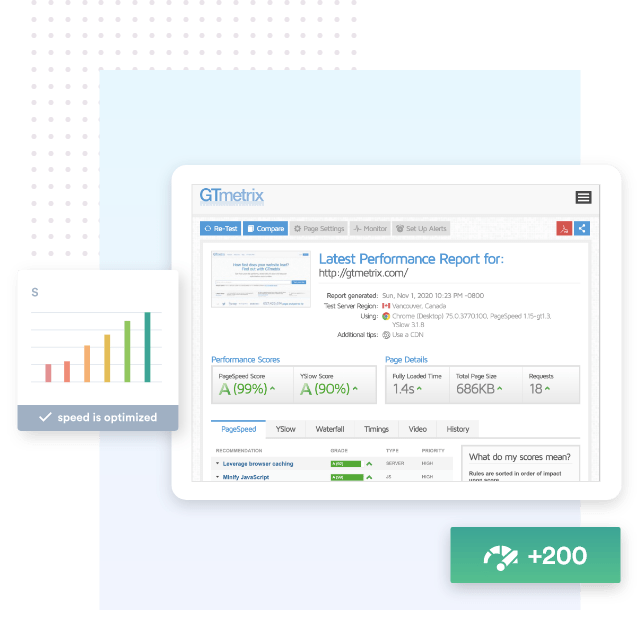 If your WordPress site has slow, clunky pages and is only getting worse, we can help get it optimized for performance! Page load speed is a high factor for SEO. We will optimize your code, source files, images and media, implement database and browser caching, lazy loading, plus much more. In most cases, we can achieve a 90+ GTMetrix score.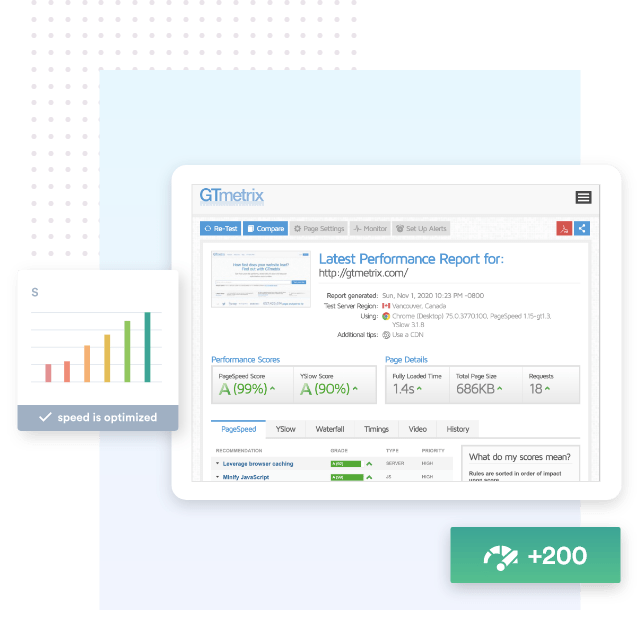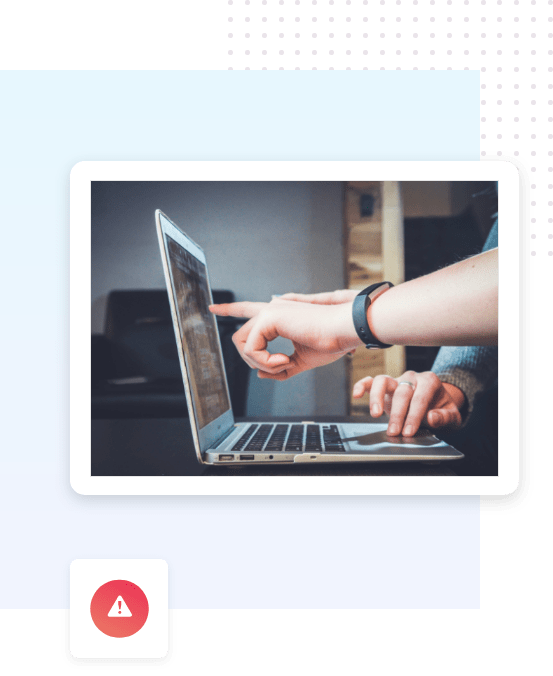 Did a previous web developer mess up your project and leave you hanging? Did they say they could do something, but after weeks of waiting it turned out they couldn't? Unfortunately, this is a story we hear all too often. Our team can help you with disaster recovery. We'll assess your situation, and provide open and honest guidance on how to get things back on track. You can finally relax, you're in safe hands!